LULULEMON X LOVE LOUD
Through collaboration and alliance, lululemon and the LOVELOUD foundation came together to bring a one-of-a-kind concert to the Vancouver community. Hosted in the historic Vogue Theatre, guests were encouraged to purchase tickets by donation to kick off Vancouver's Pride weekend. All were welcomed.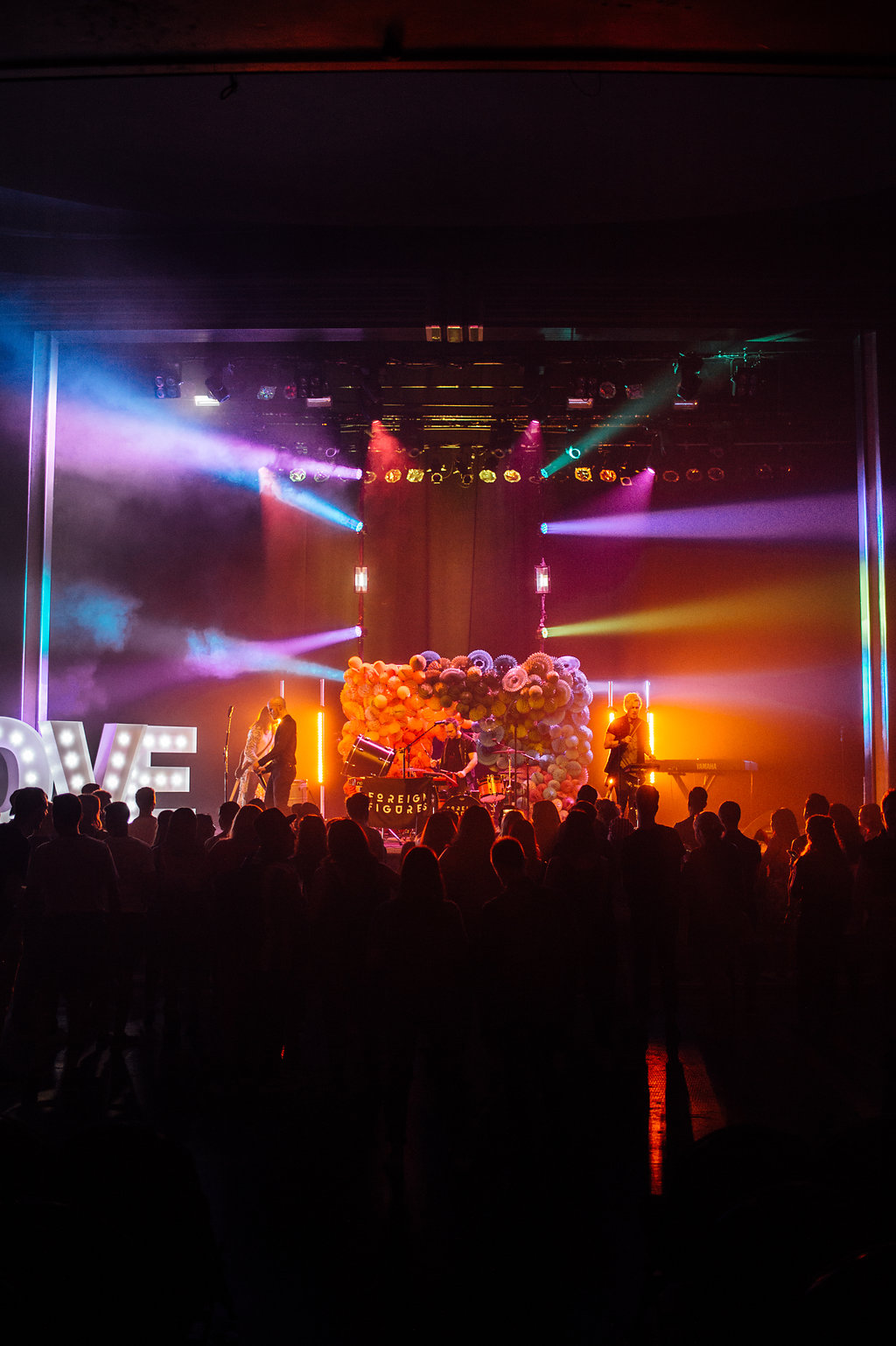 Utilizing an unexpected material, 500+ paper honeycomb shapes were sourced to bring the visually bold backdrop to life.
Following an ombre design, the deeply saturated colours loosely resembled a rainbow, creating a stage design that was part art installation, part backdrop. The rainbow effect grounded center stage for the performers to shine and an old-school party supply was reimagined.
Flanked to the right/left side of the stage, marquee L O V E letters glowed.